Metallics is now a part of NSI.
We offer over 6000 kinds of fasteners, including screws, nuts, bolts, anchors and beyond. Our knowledgeable support staff is always available to answer your questions, and our US-based manufacturing, high fill rates, same-day shipping and live customer support make the difference in your business.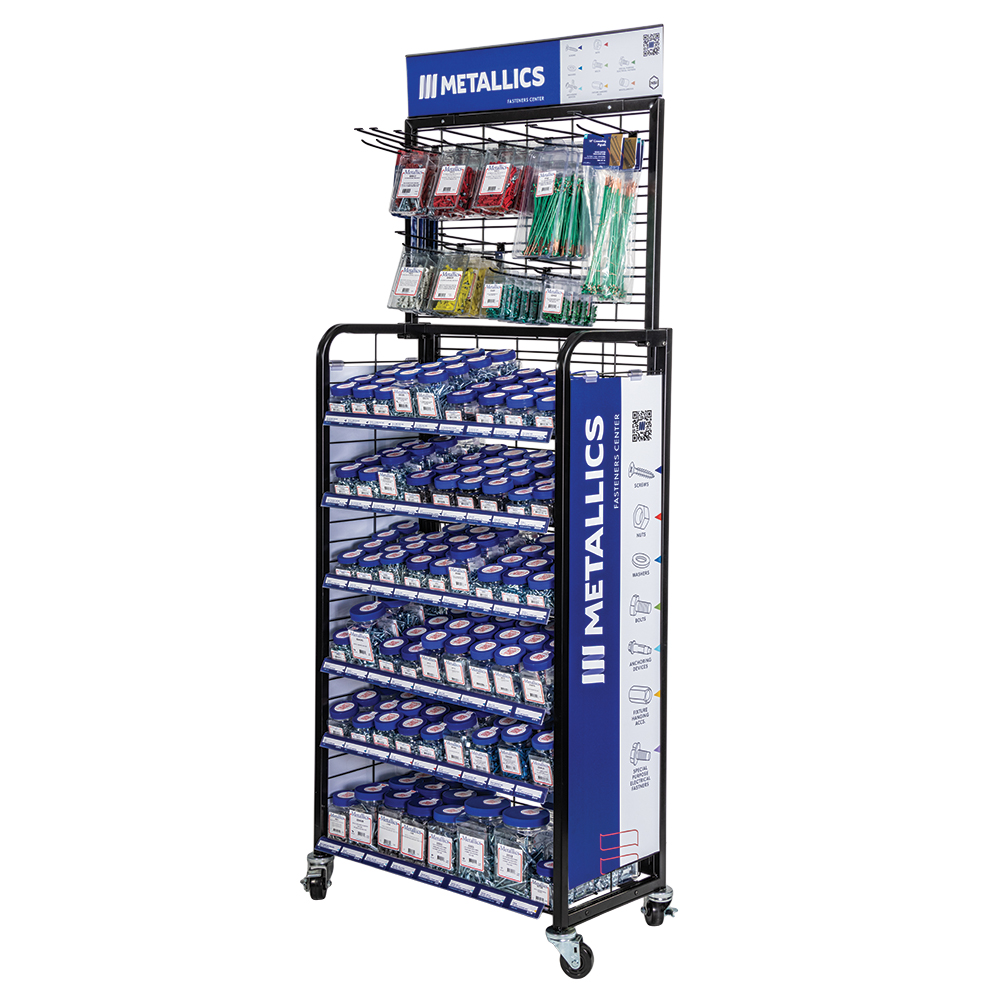 A Metallics customizable merchandiser is the best way to display and sell our products.
Benefits include:
Eye-catching aisle violators

Bright, visible branding

Gravity feed displays

Shelves and grids

Pre-engineered Planograms

Ongoing line updates and support

NSI live customer service