Displaying and selling Metallics has never been easier—get a customizable merchandiser that fits your space and your needs.
Benefits include:
Eye-catching aisle violators

Bright, visible branding

Gravity feed displays

Shelves and grids

Pre-engineered Planograms

Ongoing line updates and support

NSI live customer service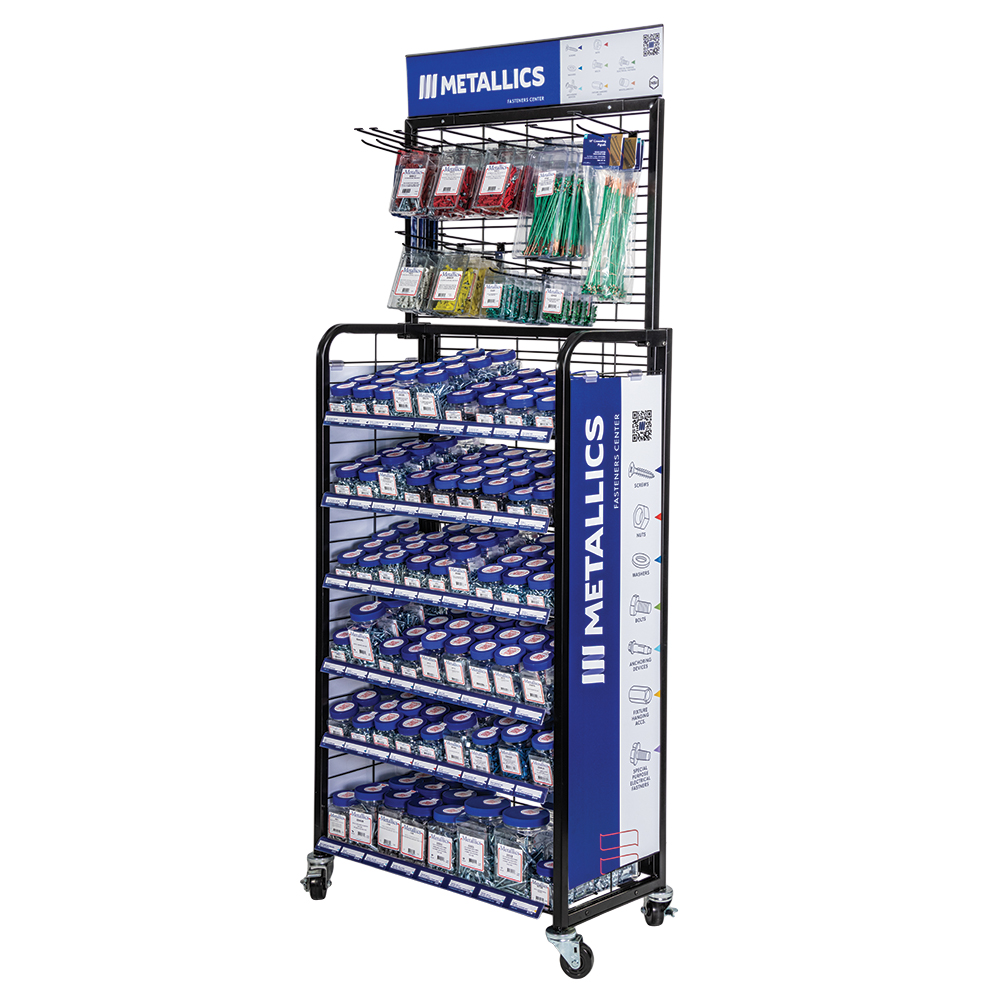 Get better margins, increased sales and a wider breadth of line.
Metallics offers over 5000 fasteners, giving you complete line coverage from one supplier. Complete your order in one stop with Metallics and NSI!